By Jeffrey Maganya and Julie Kedroske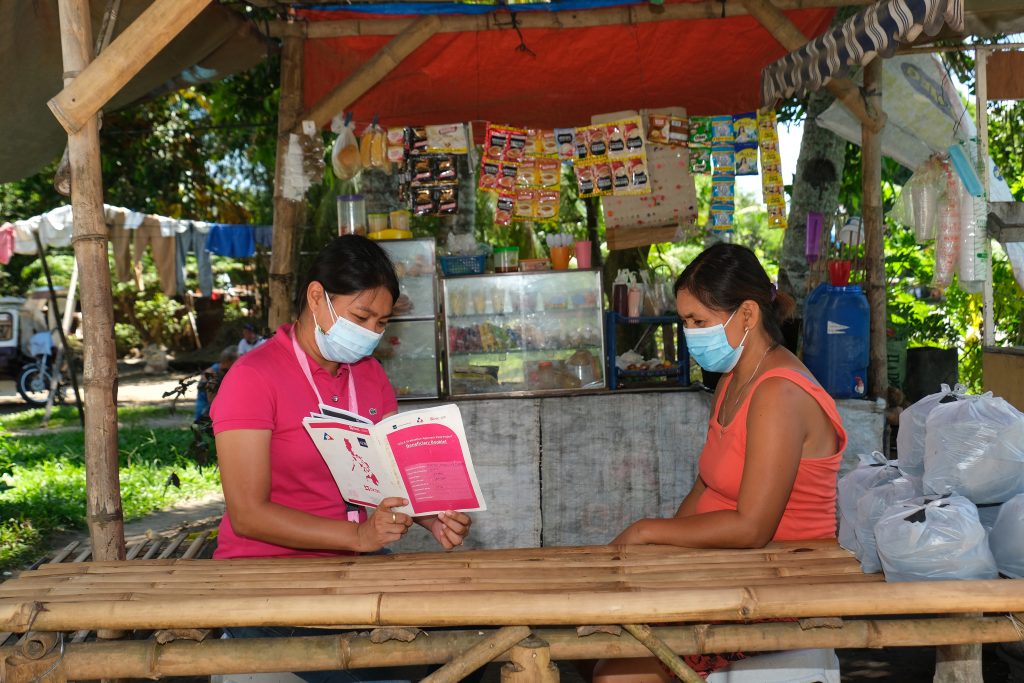 COVID-19 is a humanitarian crisis of catastrophic proportions with no signs of abating. 130 million more people experienced chronic hunger last year, and approximately 150 million people will be forced into extreme poverty by the end of 2021. The pandemic is exacerbating existing inequalities in gender, race, and wealth, which will significantly worsen without urgent action. Oxfam's recent report, The Inequality Virus, finds that 87 percent of economists expect income inequality to increase in their countries as a result of COVID-19. What is more, women are overrepresented in the parts of the global economy worst hit by the pandemic – if there were gender parity in these sectors, 112 million women would not be at high risk of losing their livelihoods
To combat rising hunger, poverty, and inequality, we need universal social protection systems which uplift marginalised groups equitably and inclusively. COVID-19 has made clear that existing safety nets are full of holes leaving millions of people without adequate support to meet their basic needs. Even before the pandemic, IGC research from 123 countries found that only 15 percent of the total population of low-income countries was protected by even a single social assistance programme, including only 21 percent of people in the poorest fifth of the population.
By focusing on the inclusion of the most vulnerable people in social safety nets, we can work towards universal social protection in a just and equitable manner. We must also treat social protection as a human right to achieve universality. Governments have a duty to ensure a minimum level of education, healthcare, housing, and nutrition for their people. Countries must consider anyone falling below this level as living in a state of emergency and prioritize programs and policies which meet their basic needs.
While reactive policies that address immediate humanitarian needs are essential, governments must take measures to build resilience to shocks, encourage economic recovery, and prevent crises of this scale in the future. We need social protection systems to be more adaptive, inclusive, and comprehensive so that they build resilience for vulnerable populations and prioritise the needs of those currently left behind.
In striving for universal social protection, there does not need to be a tradeoff between gender equity and universal coverage. Viewing social protection as a human right means governments cannot discriminate on who should be covered. That also means governments must ensure equitable access to social protection for women, which requires them to factor a gender perspective into all programs and policies. While both women and men are affected by extreme poverty, women have a considerably harder time escaping poverty, as their rights are not often protected.
We believe in progressive universalism – the idea that we should prioritize the most vulnerable people when designing social programs, then work to extend the same protections to broader segments of society. Through our work, BRAC Ultra-Poor Graduation Initiative (UPGI) and Oxfam both focus on putting the furthest behind first, connecting them to available public services and helping existing safety nets become fully universal. During COVID-19, both organizations have played a role in strengthening the capacity of governments to support vulnerable populations.
Over the years, Kenya has built a social protection system targeting poor and marginalised people through state and non-state actors including the National Safety Net Programme (Inua Jamii) which has reached over 1.1 million recipients during the COVID pandemic. In addition to Inua Jamii, Oxfam in Kenya, The Kenyan Red Cross Society, Concern Worldwide, ACTED, IMPACT, the Centre for Rights Education and Awareness, and the Wangu Kanja Foundation worked with Government of Kenya to support poorer urban households in Nairobi's informal settlements disproportionately affected by COVID-19. A European Union grant provided 80,000 households with monthly cash transfers for three months, beginning in June 2020. The cash transfer, through mobile money transfer, complemented the Ministry of Labour's Inua Jamii programme which had 11,250 households receiving KES 5,668 per month. A further 8,750 households, identified through the "Nyumba Kumi" system and independently verified by the Kenya Red Cross Society received KES 7,668 per month. The project improved food security covering half of the recipients' food needs, and other essential costs such as soap, water, rent, and mobile phone airtime.
By prioritizing people in urban poverty during the pandemic, the Inua Jamii programme adapted to become more inclusive while strengthening resilience for the most vulnerable populations. Throughout the pandemic, BRAC UPGI has also adapted its holistic anti-poverty intervention, the Graduation approach, to help households in extreme poverty meet their basic needs and build resilient livelihoods. By connecting people to available government services, we aim to help social protection systems become more inclusive of the poorest people while leveraging existing programmes and resources to strengthen anti-poverty interventions. For example, the Philippines Department of Labor and Employment Graduation programme, in partnership with the Asian Development Bank and BRAC UPGI, helped participants receive emergency aid during lockdowns. As a result, 96% received emergency cash transfers from the national government and 92% received food aid from their local governments. Crucially during the pandemic, people in extreme poverty frequently face obstacles in accessing healthcare. The Graduation approach involves coaching participants on how to access existing government insurance or health services, linking them in social protection systems from which they were previously excluded.
Toward universal, rights-based social protection
COVID-19 has made clear how many people are excluded from existing social protection systems. To prepare for the next global crisis, we need to ensure that the safety nets meant to catch us when we are vulnerable actually catch everyone. We must consider the lack of coverage for the people who are most vulnerable as a crisis in itself and a failure of the international community to uphold their basic rights.
To advance towards universal social protection will require a multi-stakeholder approach. Governments, NGOs, civil society, private sector partners, researchers, and others should support programs and policies that better meet the needs of the poorest people as a matter of respecting the essential dignity of every human being. International backing for a Global Fund for Social Protection would support low-income countries in expanding existing systems to meet the basic needs of their people in times of crisis, for instance. Ultimately, reaching universal social protection will require the global community to truly treat it as a human right.
About Authors:
Jeffrey Maganya is Oxfam's Regional Advisor, Social Protection- Horn, East, and Central Africa Platform and Julie Kedroske is BRAC Ultra-Poor Graduation Initiative's Senior Technical Advisor