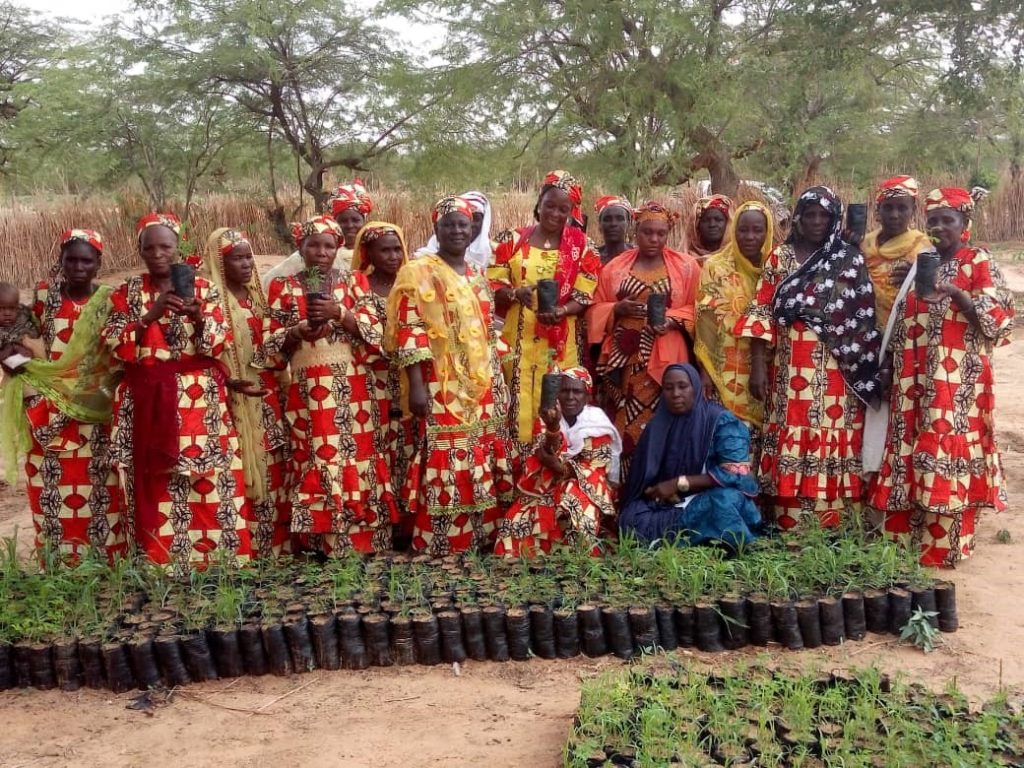 In Niger, where more than half of the population cannot access safe drinking water and where only 5% have access to sanitation facilities, UK business Ahmad Tea has partnered with Oxfam for over 10 years in a project to bring clean water and sanitation to thousands of rural people in northern Niger, with benefits including more time for girls' schooling, more opportunity to grow crops and improve income, boosted resilience to climate shocks and a remarkable 80% reported drop in waterborne diseases at health facilities.
Salma Sara from Gounizé in northern Niger's Ouallam commune, who benefited from the project says: "You have made us more aware and educated us on certain diseases which we did not understand previously. The number of people attending the health centre has gone down [and] children have learned that they must wash their hands at the appropriate times."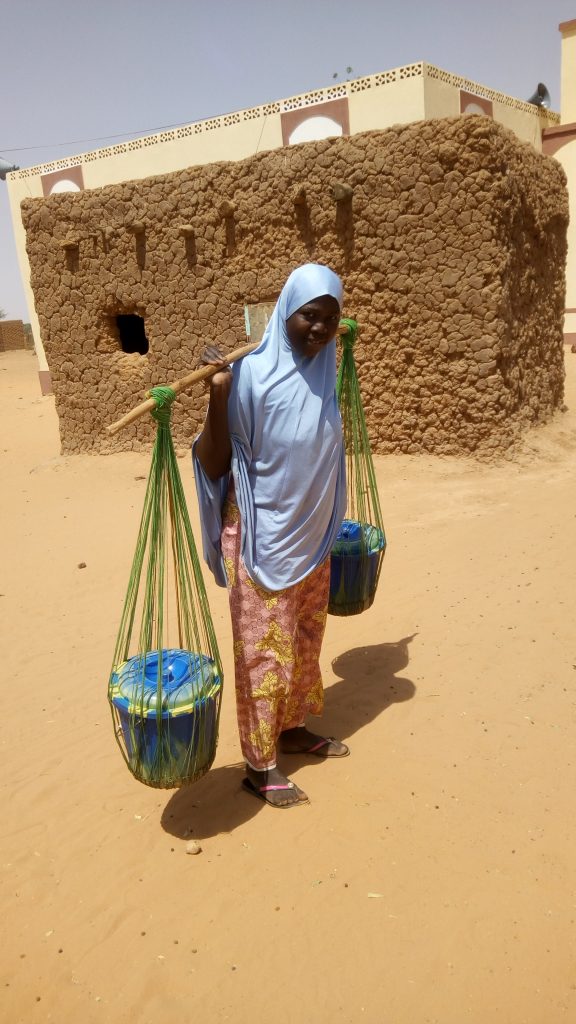 Ahmad Tea, a tea business headquartered in the UK, approached Oxfam in 2009 to see how they could make a difference to the lives of some of the most vulnerable communities in the world by funding the provision of clean water. Oxfam identified Niger as a drought-prone country in the Sahel region of West Africa, with very limited investment in water and sanitation provision, and the partnership was born resulting years later in a wide range of positive social, economic and health impacts.
This October, the UK hosts COP26 in Glasgow, where governments, private sector and civil society seek to find ways to reduce the impact of climate change for those populations who have done the least to contribute to it. This private-sector partnership, which has shown demonstrable community level impact, could be an important model for raising desperately needed long term investment in the provision of clean water for drinking and agriculture to rural communities where over 80% of Niger's population live. In doing so, it can build resilience to climate shocks in Niger and beyond.
Zahra Afshar, In House Counsel and Head of Charity/CSR at Ahmad Tea is urging other firms to follow Ahmad's lead. She says: "Our project in Niger recognises that for some vulnerable countries in the world, the climate has already changed and action to build a resilient infrastructure must come today. Niger is the lowest ranking country on the human development index, whilst it is high on the Global Climate Risk Index (2021). This juxtaposition is a devastating one for Niger's population and increasingly fragile context. We're now calling on other companies to take action now and build resilience, together."
Lack of Sustainable Water undermines all Human Development
Niger is a large, land-locked country in West Africa with the constraints of limited natural resources and recurrent drought. It is one of the hottest places to live on earth with crisis levels of malnutrition and extreme rates of child mortality. In rural areas which makes up the majority of the population, 1 in 2 people do not have access to safe drinking water. Broken pumps, limited functioning infrastructure and lack of access to sanitation and hygiene due to limited investment undermines all aspects of human development.
Yet we know that long term investment in water and sanitation has a powerful ripple effect on people's health, education, and livelihoods. Functioning water systems ensure communities have reliable water and sanitation, girls do not have to spend hours collecting water and can go to school, irrigations systems can support market gardening enabling crops to grow and families to have better nutrition and generate income.
Sharing and Replicating Good Practices
In a rural community of Ouallam in Northern Niger, the project built a solar-powered water installation, which locals have named "Ahmad tea", after the company. It enables nearby villages to access clean water for domestic use. Ahmad Tea and Oxfam partnered to provide access to water and sanitation to this 'forgotten' region of Niger. The province now benefits from 37 boreholes and water points serving at least 44,000 people.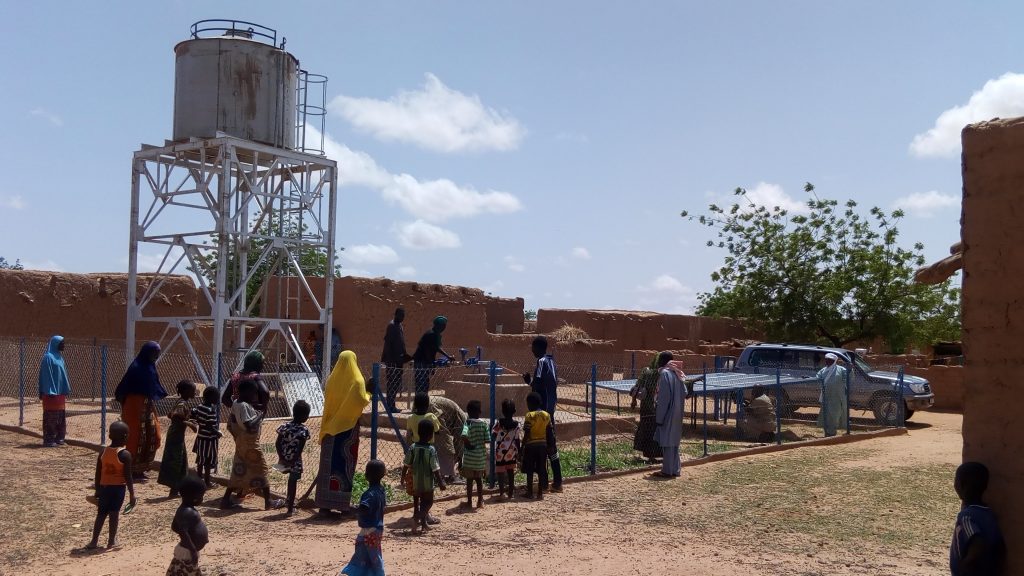 The project built a strong network of stakeholders to support the work and to continue to build the capacity of the government to support vulnerable rural communities. The focus has been on strengthening water governance and combining community-based water management with hygiene awareness training to promote improved sanitation, especially during the pandemic. It has strengthened the resilience of families to deal with unexpected shocks such as food insecurity, by supporting them to generate an income.
Central to the programme has been a commitment to ensuring that the project is led and managed by the needs of the community and local organisations. Project insights, specific to the cultural, political, and geographical context of Niger have been adopted at regional and national level. The insights, which include assessing the specific needs of marginalised stakeholders, such as women, before agreeing water allocation to villages, influenced the national plan for water resource management through the development of a multi-stakeholder handbook created in collaboration with community members, Civil Society organisations, Oxfam and the Ministry of Hydraulics and Sanitation. That handbook is now recognised as a blueprint by the national government and INGOs for how to effectively provide sustainable water to the rural communities that makes up 80% of Niger's population.
Leaving No One Behind: Expanding our work to Zinder
The success of the project is now being scaled up to a new province. Three new sub-basins have been identified in Zinder, one of the most arid regions in Niger, and which has a similar geographical makeup to the Oullam area. With Ahmad Tea's support, Oxfam will be able to distribute the plentiful water that lies deep below the surface (an estimated 2.5 billion cubic metres of water) to rural communities.
The project will aim to reduce the spread of COVID-19 and other disease through access to soap and clean water and sharing information and knowledge of hygiene practices. It will focus on women's empowerment through the provision of irrigation systems, enabling women-led households to generate an income, grow nutritional food for their families and pay for vital services such as education.
Scaling Up the Impact
Since 2009, Ahmad Tea and Oxfam have supported some of the most marginalised and vulnerable communities in the world. The new phase in Zinder, will continue tobring together technical services, government representatives, traditional authorities, civil society partners and community members in all stages of the project. This is to ensure that the project maintains local momentum for the long term, and that the model in two of the seven provinces goes beyond just that of the communities that have benefited, but influences the plans and investment choices of the entire national water sector.
Looking Forward to a Better Future Where No One is Left Behind
This project's impact on rural development is clear and the lessons and best practice are captured in a guide for other NGOs and local government actors. However, the current 2030 national government framework for water resource management in Niger is significantly underfunded, some estimates say £100m is need and only 2% currently covered. Aid from government donors is stretched. Only this year, the FCDO slashed funding to water and sanitation projects by 80% . Funding cycles to fragile contexts like Niger tend to be short term and focused on donor criteria. If the most vulnerable communities in the world are to become more resilient to future climate shocks and pandemics, we need to attract other donors including the private sector, to invest in long term solutions to water and sanitation provision. Targeted funding in this area will have positive ripple effects on people's ability to grow food, to stay healthy, send girls to school. In the month that the UK hosts COP 26, let's not forget the words of Salma Sara "Now our village has drinking water, the health of the population of my village, especially of the children, will improve. So, there have been important changes in our community and our lives." Surely now is the time to call on other donors, private sector and government to finance long-term solutions to water and sanitation so that more women like Salma Sara and their children will benefit from a more secure future.
About Author:
Claudia Codsi is the Head of Private Sector Partnerships at Oxfam GB. Her team engages with leading businesses to co-create impact led partnerships that meet both Oxfam's goals to end poverty and the corporate's sustainability objectives. Claudia and her team work with retailers to provide end of life solutions to their clothing stock via Oxfam's trading network, collaborate on brand led initiatives to support campaigns and co-create programmes that improve the well-being of communities in countries where Oxfam and its corporate partners operate.