On World Water Day, Oxfam's Private Sector Partnership Manager Katie Edmondson looks back at a decade of partnership with Ahmad Tea, which has supported Oxfam to supply clean water to thousands of people and is training community members to manage new systems in one of the world's most water-insecure countries.
"When we learnt about the perilous situation, we just knew we had to do something. Of course, we are a tea company and what is tea without water?" says Zahra Afshar, of UK business Ahmad Tea.
In Niger – a landlocked country affected by persistent drought – more than half of the population cannot access safe drinking water and only 5% have access to sanitation facilities. UK business Ahmad Tea has partnered with Oxfam for over 10 years in a project to upgrade existing and install new water systems, bringing clean water and sanitation to thousands of rural people in conflict-affected northern and the more stable western Niger, with benefits including more time for girls' schooling, more opportunity to grow crops and improve income, boosted resilience to climate shocks and a remarkable 80% drop in waterborne diseases reported at health facilities.
How the partnership began
Zahra Afshar, who is Ahmad Tea's in-house counsel and head of corporate social responsibility, recalls the firm became aware of the desperate need for water security in Niger though a news report. She says: "We don't source or sell our tea in Niger but we found out that this country is one of the poorest in the world. It has the lowest GDP in the world, yet it is the highest on the climate risk index. This juxtaposition is devastating for the people in Niger, especially in rural communities."
Oxfam had been working to support humanitarian and social development outcomes in the country some years before Ahmad Tea got involved. They agreed to support Oxfam with funding to help deliver on a project to not only increase access to water and sanitation for all, but also to improve water resource management. A study on the availability of ground water in Niger revealed that there was a significant source of water deep underground, which could be accessed by drilling deep boreholes. This is a costly investment but a key way to provide this much-needed resource to vulnerable and water-scarce communities.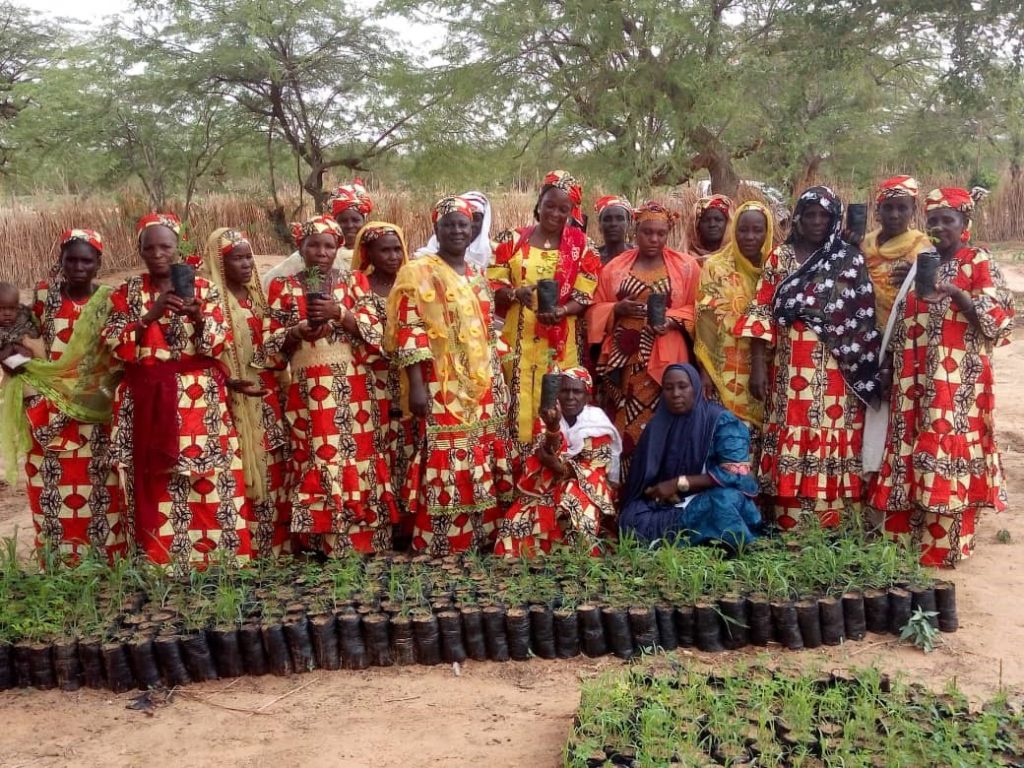 Starting in 2009, in a rural community in the Ouallam region of northern Niger, the project built a solar-powered water installation. Locals named this "Ahmad Tea", after the company, and it enabled nearby villages to access clean water for domestic use. The province now benefits from 37 "Ahmad Teas", or water installations, serving at least 44,000 people and is expanding to the Zinder region of western Niger.
The impact on women
Central to the project has been a commitment to ensure that it is led and managed by the needs of the community and local civil society organisations, and that access to water and sanitation is equitable and fairly distributed to those who need it most. An important part of this has been assessing the specific needs of women and other marginalised stakeholders, before agreeing the allocation of water provision with villages in the project area.
Zahra explains: "The great part of the project is the domino effect it has had… [on] gender empowerment, because women are in charge of their water supplies and are able to use their water for their market gardens and sell their produce. When they sell food, they are able to use that money to send their children to school. Across society, we are seeing great changes."
Oxfam GB's CEO, Dhananjayan Sriskandarajah, also highlighted the need for gender-responsive investment when he visited the firm's offices to reflect on the long-term partnership between Oxfam and Ahmad Tea. "We need all actors in society, whether big businesses or NGOs like Oxfam, to take things like gender equality much more seriously," he says.
Training the next generation of 'plumbers' and supporting community ownership
An important part of the Ahmad Tea and Oxfam work is its long-term scope. Oxfam trains community members to take ownership for the newly installed and upgraded water systems: to manage and service them and to generate funds to pay for maintenance. This is key to sustainability of the water systems and community and local government ownership.
Ahmad Tea is also working with the University of Niamey to fund and train postgraduate students in Water Management, and currently there are two studying for an MSc. The students will gain insights and experience from the Oxfam and Ahmad Tea project that they will use to influence their future work.
The project's learnings to date have influenced Niger's national plan for water resource management through the development of a multi-stakeholder handbook created in collaboration with community members, civil society organisations, Oxfam and the Ministry of Hydraulics and Sanitation. That handbook is now recognised as a blueprint by the national government and INGOs for how to effectively provide sustainable water to the rural communities that make up 80% of Niger's population.
Communities need much more investment in water for the long term
Long term investment in water and sanitation has a powerful ripple effect on people's health, education, and livelihoods. Functioning water systems ensure communities have reliable water and sanitation; girls do not have to spend hours collecting water and can go to school; irrigation systems can support market gardening, enabling crops to grow; and families can have better nutrition and generate income.
This is why on World Water Day, we should highlight the need for much more investment in water and sanitation in the world's poorest communities, including from Government and the private sector. The World Water Day campaign raises global awareness of the 2 billion people living without access to safe water. Today, we can celebrate and feel proud of the partnership between Oxfam and Ahmad Tea to provide access to clean water in Niger, and call on other investors to deliver on Sustainable Development Goal number 6: ensuring access to water and sanitation to all.
Want to find out more? Watch a conversation between Zahra Afshar of Ahmad Tea and Oxfam GB CEO Dhananjayan Sriskandarajah here