In our second blog for this year's 16 Days of Activism against GBV, Rawan Natsheh and Reem Frainah explain how one local organisation has developed a model that both supports individual survivors while looking to intervene more broadly to shift attitudes among men and communities.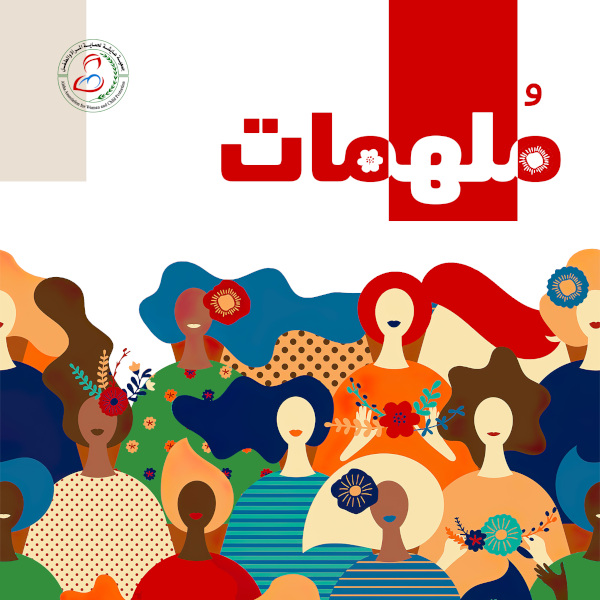 Women in the Occupied Palestinian Territories (OPT) face widespread sexual and gender-based violence (SGBV). A recent survey suggested 37.5 per cent of married (or previously married) women in Gaza between the ages of 18 and 64 had experienced violence in the previous 12 months.
The UN Office for the Coordination of Humanitarian Affairs (OCHA) has noted the higher risk of violence in conflict zones, with more frequent intimate partner violence, sexual abuse and exploitation and forced marriage.
And, of course, in the OPT, women face multiple forms of oppression. As Varsen Aghabekian observed in the journal Medicine, Conflict and Human Rights, the women "are victims of violence perpetrated by an occupier and by random or institutionalised violence by their own society." Part of the oppression is economic, particularly in Gaza, where the unemployment rate has reached 47% of labour force participants, compared to 16% in the West Bank.
Enhancing women's agency over their lives is crucial to supporting women facing SGBV, particularly for their mental health. Also crucial is challenging wider social norms and men's attitudes and views about masculinity. The influence of social pressures and norms was highlighted in a survey conducted by Oxfam in OPT in 2021, which found that key reasons for survivors not seeking help included protection of their children, fear of social stigma, economic dependence on the perpetrators, lack of support from families, lack of awareness of their rights, and lack of trust in women civil society organisations (CSOs).
Oxfam OPT, in partnership with several organisations, has recently been working to combat SGBV in the Gaza Strip. In this blog, we focus on the work of Oxfam partner Aisha, which has created a five-step intervention model over the past 14 years that puts individual SGBV survivors at its heart, whilst also working more broadly with partners, families and communities to tackle the root causes of SGBV.
The interventions focus on the individual survivors, supporting them mentally, economically and socially. A second strand works with the wider community on sexual and reproductive rights as an essential part of positively changing perspectives, as some social norms and misconceptions can cause violence. The third aspect of the programme is to work on actively engaging communities in understanding gender and women's rights, especially boys. Aisha then addresses issues of masculinity, supporting men to talk about their experiences and promoting and advocating for an environment where fathers take an active role in caring for their kids.
Key to Aisha's intervention model is what it calls the five stages of healing.
1. Creating a safe space for survivors to talk and get tailored support: the Individual Empowerment Model
At the core of Aisha's approach is individually tailored support that empowers survivors socially and builds their family connections and wider social networks.
This starts with helping survivors share their feelings, experiences and painful events to help the healing journey. Depending on survivors' needs, there is a broad menu of support with services provided through clinics, hospitals or shelters. Aisha's Individual Empowerment Model (IEM) supports each woman as a unique person. The aim is to prepare survivors to deal with real-life challenges and re-integrate them into living safely in their contexts. We provide the women with tools to heal from traumas, which might include role play and meditation. Survivors can also access quality, pro bono legal aid and psychosocial support anytime. Finally, we support women's economic empowerment by offering microgrants, professional skills and entrepreneurship training and education.
This model helped more than 930 GBV survivors between 2011 and 2019, at which point it was scaled back because of pandemic movement restrictions. In 2021, the IEM resumed, with some of the services outsourced to other Palestinian organisations. Since 2021, the model has served an additional 200 GBV survivors.
2. Sexual and Reproductive Health and Rights education
Alongside supporting individual women, Aisha works with the wider Gazan community to build awareness of Sexual and Reproductive Health and Rights (SRHR). This is particularly important in a Palestinian context, where SRHR issues are often not tackled in schools.
Aisha has been creating spaces where community groups can discuss and learn about these rights. Aisha is also creating sessions on SRHR in schools with students and their parents. Creating communal awareness of sexual health and rights education can help reduce violence in the long run. These efforts to engage with and promote discussion around SRHR have been developed and steered by a community-based committee which helped to tailor the information and literature to local contexts. As part of this work, we have also tried to build an understanding of positive parenting skills.
More than 6,534 families, including some in Gaza, benefited from the community interventions. In the school programme, 621 fathers, 121 mothers, and 692 boys and girls have actively participated in the sessions.
3. Actively engaging men to build support for gender justice
Aisha aims to build the understanding and sympathy of men in the Gazan community around gender justice. The aim is to challenge views and stereotypes in a non-judgemental space where men/boys can speak, take up knowledge about gender justice and really understand it and internalise it.
We have recruited male ambassadors to spread the anti-SGBV message in four areas of Gaza, including influencers, religious leaders, and young men. We have also recruited student representatives, called "Tenth Grade Pioneers", and are working with the Ministry of Education to combat bullying and violence. The tenth graders will later become ambassadors of Aisha in their local areas, working to change perspectives and norms on gender issues. As of October 2022, 655 boys participated in these sessions in different schools, discussing women's rights and gender justice.
4. Helping men to speak honestly about masculinity
Aisha works specifically on masculinity, as harmful ideas about what it means to be a man and how man should behave can fuel violence against women. That might include expectations of toughness, dominance, approval of physical and verbal aggression, and discouraging emotional sensitivity.
We work with men in Gaza to challenge such harmful ideas by supporting them to tell their stories and experiences and speak loudly about their suffering and flaws. The goal is to help men open up in a culture that often regards opening up as a weakness. This intervention is helping 115 men and boys express their feelings and create their own narratives towards healthy masculinity and relationships with women and families. This topic has been extremely challenging to implement as most men and boys found it hard to speak up and express their feelings. However, exploring masculinity and how it impacts on the men and women's lives will remain a core strand of Aisha's work.
5. Supporting fathers to take an equal role in raising children
Our childhood development programme encourages fathers to embrace equal partnership in raising children with mothers. We work with men, women and children to encourage fathers to get involved in caring for children and supporting their children's education.
The potential to transform lives
Throughout its various strands of work, Aisha is careful to consider the needs of diverse groups of women, including disabled women. Undoubtedly, one of the biggest challenges in tackling SGBV in the future in Gaza will be combating negative social norms that perpetuate perpetrators' behaviour and discourage survivors from coming forward. An important part of Aisha's future strategy will involve using digital and social media to reach new audiences and boost the impact of our advocacy.
What's clear from our work so far is that there is so much potential to transform lives, socially and economically. As one of our programme participants told us: "Before Aisha, I felt depressed and anxious, my life was chaotic, and I felt that my children were orphans! Now I am more confident and financially independent."
Find out more at the Aisha website.
This is the second in a series of blogs for 16 Days on Oxfam's Views and Voices blog. Subscribe to keep up with the latest posts and also do follow us on Twitter and LinkedIn.

You can also read Oxfam's report for this year's 16 Days of Activism, which starts today (November 25): The Assault of Austerity: How prevailing economic policy choices are a form of gender-based violence