What women wear affects everything from their safety to employment and educational opportunities. Oxfam's Rawan Natsheh on a project that explored the links between clothing and gender-based violence, part of our Enough campaign against GBV
"What were you wearing during the incident?"
That is a common question to women who report sexual assaults. In schools, universities and gyms, women and girls are asked not to wear clothes that "distract" men and boys. At the workplace, women have to wear, or not wear, certain clothes to get accepted, respected, or promoted. This pressure to wear "socially accepted" clothing too often perpetuates the assumptions that men and boys cannot control themselves and that women are responsible for harassment and sexual assaults.
In the Middle East and North Africa (MENA), social norms around clothing can be particularly strict. That's why Oxfam's regional gender justice team launched a project, as part of Oxfam's wider Enough campaign against GBV, to understand the different types of violence associated with dress codes. We talked to feminist and women's rights activists and four youth groups in the Occupied Palestinian Territory, Iraq and Jordan to explore their perceptions, opinions and positions on gender-based violence (GBV) and social norms surrounding clothes and dress codes.
'There are companies I wouldn't apply for a job with because I realize that the type of clothes I wear wouldn't "fit" the atmosphere'

Young woman from Gaza
Their narratives, stories and opinions were telling. The youth groups confirmed our assumptions about the types of violence associated with dress codes, which include (but are not limited to) verbal violence and denial of economic and educational opportunities. Here are four key insights from our discussions.
Breaking dress code norms can lead to violence and harassment
In some contexts, extreme physical, verbal, or sexual violence is used against those who are perceived as breaking dress code norms. The connections between dress codes and GBV also intersect with discrimination linked to race, sexual orientation, religion, social status, profession, minority or refugee status and other variables, making vulnerable women even more exposed to verbal, physical, social, and economic violence.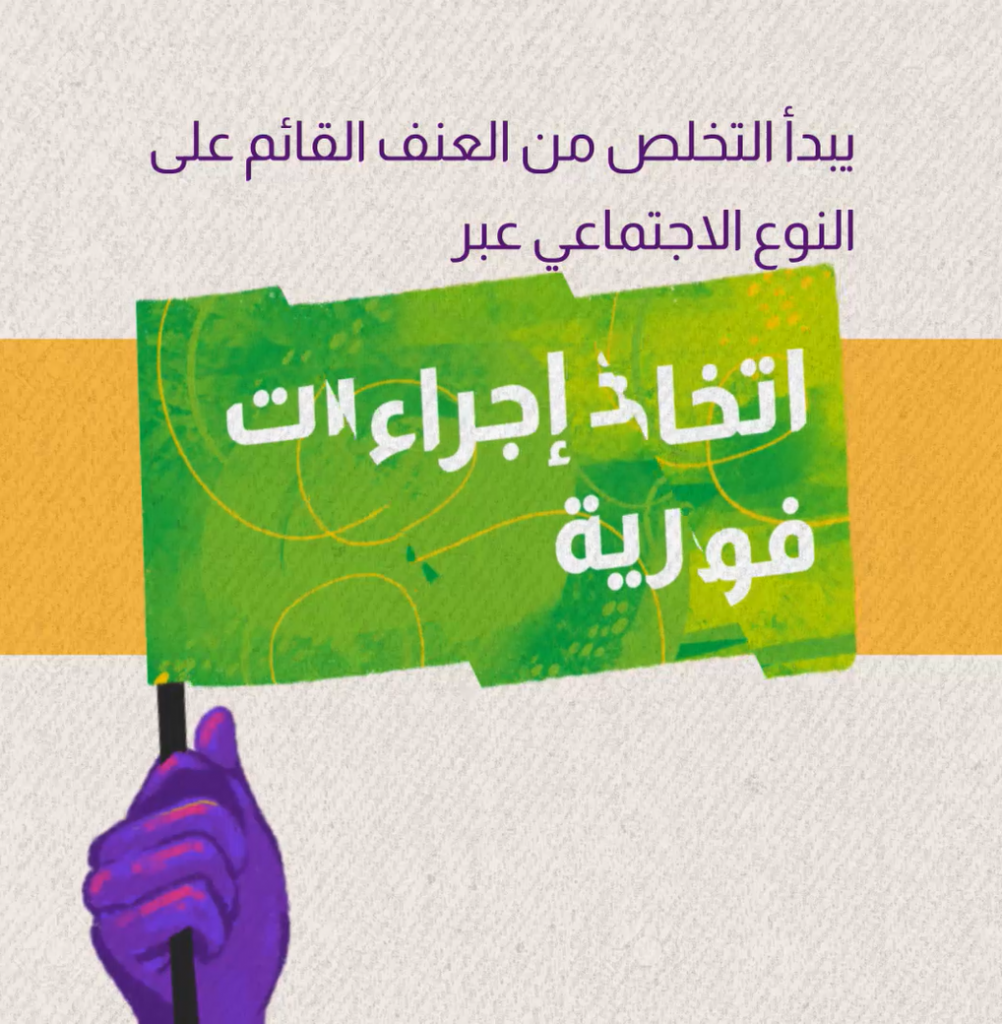 These dangers may mean women have to change what they wear to feel safe. As one young woman from Amman said: "I dress according to where I go! Sometimes if I want to dress as I wish, I won't take public transport and I'll pay extra money for a taxi."
Youth participants in these workshops emphasised the importance of raising awareness of how GBV is linked to dress codes. Many of the 60 young men and women in our focus groups and in the groups of feminists we convened felt it was vital to hear the voices of women who had experienced violence and harassment and learn from them how they can reclaim their agency. The young people were keen to work on changing the negative and harmful social norms on dress codes/body image and shifting awareness of what is considered violence.
Families feel a responsibility to police clothing
"It took my mother years to allow me to dress as I wish!" said one young person from the Gaza strip. "It was a long process of negotiating, compromising, and trying." The groups we talked to felt that women in different places across the region feel they must be responsible for policing their daughters' clothes. Others felt this responsibility can be extended beyond family to other women in their communities who seek to guard existing traditional social norms.
How you dress can harm your career and educational chances
Dress codes are also an economic issue connected to women's participation in the labor market. As one woman from Gaza said: "There are companies I wouldn't apply for a job with, despite how appealing that job was, because I realize that the type of clothes I wear wouldn't 'fit' the atmosphere of that company."
In a survey of our participants, 55% agreed or strongly agreed that women who do not wear clothing that is perceived as "appropriate by their communities" see their economic, social, and educational chances jeopardised.
Campaigners need to work to shift public attitudes
To push the conversation further, we posed a public question online: "Do you agree with the statement that a woman should wear whatever clothes, accessories, perfumes she likes?" Most of the 300 comments disagreed. That response showed what huge efforts are needed to shift awareness and introduce the positive social norms of acceptance and respect for women's choice of clothes.
Oxfam in Morocco also posted a question online about a real-life situation: "Karim forced his wife Naeema to change her clothes before both went out to drink coffee. Do you agree with him?" 64% of male respondents and 36% of female respondents did agree, confirming once again how far we are from many people accepting women's right to self-expression.
Dress codes are a part of wider control of body image stemming from social norms. These norms reinforce heteronormativity, gender binarism and the notion of women's inferiority to men. This imposes rigid views on what a "feminine" or a "masculine" body should look like and enforces sanctions on people whose bodies do not conform to either.  What is also clear from this Enough campaign project is how those norms, and images of what women should, or should not, wear block numerous educational, social, and employment-related opportunities. This deepens inequalities and disempowers women and other vulnerable social groups.    
That is why as campaigners we need to demand that every woman and girl should feel safe from violence, harassment and assault no matter what she is wearing. Every woman and girl has the right to wear whatever she likes.
Want more content on this topic? Catch up on a series of blogs we published for the recent 16 Days of Activism against GBV. You can also read the launch paper for Oxfam's 16 Days campaign and a blog introducing the campaign.