by Ahmed Elassal and Shekhar Anand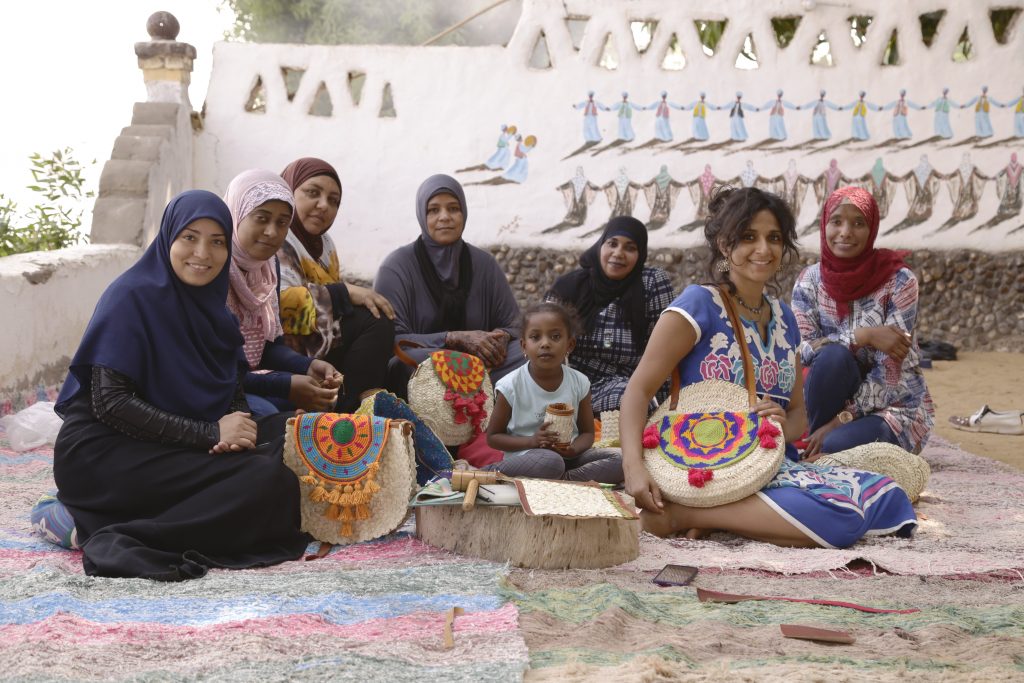 Oxfam's Youth Participation and Employment (YPE) Program supported by the Danish Arab Partnership Program (DAPP) works with a wide range of partners in Egypt, Jordan, Morocco, and Tunisia. The program developed interesting interventions for youth employment responding to the context, needs and factors such as skill levels of entrepreneurs, educational and geographic background, extent of exposure to market services, presence of enabling policy environment and level of influence of socio-cultural barriers and norms. Some of these interventions are captured in form of case studies and demonstrate that increasing participation of youth in labour market and creating decent jobs can be achieved by empowering women and vulnerable groups, building their capacity, ensuring workers' rights, and facilitating access to business development support, finance and markets. Innovative and inclusive approach will be necessary for achieving quality and durable solution.
The YPE answers some frequently asked questions for youth economic growth programs such as – is entrepreneurship possible for poor and vulnerable? Can they link-up with private sector or access finance? Do they have capacity to manage businesses even if they secure funds? Key lessons from these examples are discussed here together with the links to case studies.
Facilitate collective action for women's economic empowerment
Working in informal groups, community-based organisations (CBOs) or cooperatives is empowering for women and rural producers as they can learn new skills together. Women working in handicraft cooperative in Egypt benefited from production and life skill training. Improvement in skills helped them in scaling-up of small businesses and attracted new members to join their cooperative. Women working in rural areas felt safe to collaborate and learn from each other. The facilitating partner organisation, Better Life Association, helped them to provide necessary market services, skill training and raw materials required for production. Social solidarity approaches such as cooperatives and collective finance can boost economic opportunities for vulnerable and marginalised groups. In Jordan, training of local CBOs on loan portfolio management helped in reaching out to youth, building their capacity for seeking jobs and accessing finance to start enterprises. The collective action provided social acceptance to women entrepreneurs and reduced transaction costs of production that increased profits.
Support transition from informal to formal labour market
Entrepreneurs become vulnerable in an unregulated informal labour market. Many entrepreneurs engaged in informal market lost their livelihoods during the Coronavirus pandemic. They faced several uncertainties and had no safety-net to restart their income generating activities. Financial services like credit, insurance or government services like social security were either unavailable or inaccessible to majority of them. Experience of Mohammed Yahya, young entrepreneur from Tunisia shows the hardships he faced in running a business and working outside the formal market. His life changed after receiving formal business development support that opened access to market services and recognition to new markets. The demand for his products and profits increased making his enterprise a viable business.
Inclusive and empowering the vulnerable
The YPE program supports inclusive employment opportunities for different categories of entrepreneurs and jobseekers including the vulnerable and marginalized. Support services from partner organisations transformed lives of poor and needy entrepreneurs. In an example, Mabrouka, a woman entrepreneur from Tunisia, used the inclusive business support which improved her activities and helped her in surviving the shocks of coronavirus pandemic. An example from Morocco clearly shows the impact of inclusive approach that helped Hind in getting a job during the pandemic and another deserving woman, Warda from Morocco, successfully entered the formal labour market after receiving professional training.
Linking with the private sector
Despite being educated, young people often find it difficult to secure a decent job. Most of the time, they do not have exposure or knowledge about the skill requirements of the rapidly changing market and lack access to the private sector that generates jobs. The YPE partner in Jordan, Injaz, worked patiently supporting educated young people by finding them jobs in private companies through internships. The internships provided them entry to the job market, which later became instrumental in getting full-time work based on the skills they acquired during the internship. Many such jobs remained unaffected during the coronavirus crisis.
Promoting innovative entrepreneurship
The YPE program supports entrepreneurs using innovative ways. Financing is always a missing link between entrepreneurs and their businesses. YPE program partner in Jordan, King Hussien Foundation (KHF), supported entrepreneurs through setting-up revolving funds at community-level and providing them technical support to make good use of the funds. The Venture Lab of the American University in Cairo (AUC), a university-based accelerator in Egypt,directly supported start-ups with seed capital and scale up funding. On the capacity building front, Alwan Wa Awtar, another partner in Egypt introduced safe learning environment and flexible techniques that were delivered online. All these examples were innovative approaches and appreciated by young people and instrumental in increasing their participation in entrepreneurial activities.
The YPE partners work closely with young entrepreneurs in playing facilitative role and empowering them, creating awareness about rights, organising them to demand rights and influencing stakeholders to create enabling environment to operate freely. Learning from these case studies can be useful for designing and implementing programs with young people. You can find the case studies here.
About Authors:
Ahmed Elassal is Senior Advisor, Youth Participation and Employment (YPE) Danish Arab Partnership Program (DAPP), OXFAM IBIS. Ahmed holds MA Governance, Development and Public Policy from the Institute of Development Studies (IDS), University of Sussex. He has worked with Oxfam, GIZ, ACLED and other regional and national civil society organisations in MENA on youth participation, gender justice, economic justice, and governance programmes. Ahmed also has several academic contributions on civil society and foreign aid in the MENA region
Shekhar Anand is a senior advisor for learning and knowledge management in Oxfam Denmark's Youth Participation and employment (YPE) program implemented in Jordan, Morocco, Tunisia, and Egypt. Shekhar holds M.Sc. from the London School of Economics UK and post graduate degree in rural development from India. Other than Oxfam, he has worked with CARE, Canadian Bilateral Mission and Government extensively in South Asia, CIS, MENA, Eastern and Southern Africa regions supporting resilient livelihood, markets & vulnerabilities, enterprise development, women's economic empowerment, youth employment, learning and innovation